Title Page- Radar Detector Installation
Original Author- Highside

Because these pages may move to other servers from time to time, we have put this information on our server for all to view. If you are the original author, and you have a problem with that, please contact us and we will remove this page.

Page Provided By The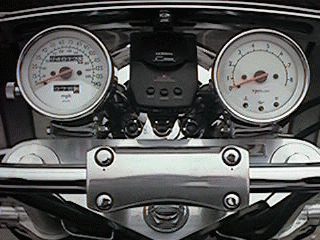 Uniden Model LRD 6299SW
Laser, X, K, & KA Detection.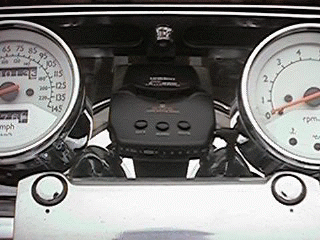 The Mounting Bracket & DC Power
To obtain a proper mounting bracket, reshape the original
bracket that came with the detector. Start by removing the
suction cups. Then carefully bend the metal bracket to allow
the detector to be placed behind the windshield brackets of the
bike. This may also require trimming some of the metal
bracket, depending on the configuration of your detector/mount.
Loosen your windshield as necessary to, from the rear, place
the new detector mount between the windshield bracket and
the windshield. Tighten the windshield to pinch the new bracket
in place. Adjust the mount and tighten all hardware as
necessary. Power can be obtained from within the headlight
shell. Check your owners manual for proper wiring instructions
and diagrams.
ValkyrieRiders.com F6Rider Webzine ShopTalk Just Pics Valkyrie Hot Links