Because these pages may move to other servers from time to time, we have put this information on our server for all to view. If you are the original author, and you have a problem with that, please contact us and we will remove this page.
Please checkout the "Original Authors" web page.
The crankcase breather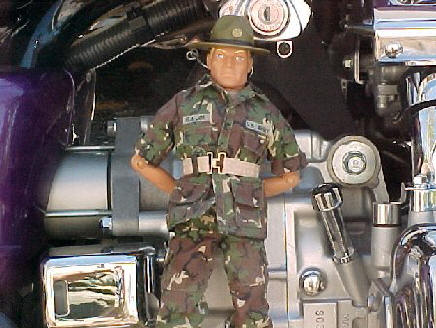 Alright Ladies.....Time to learn to service the crankcase breather. The F6-C Assault Bike FM (owners manual) requires this to be serviced every 2000 miles. The only tool needed for this operation is a small container to catch the nasty crud in.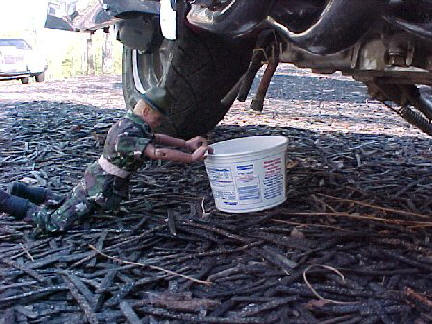 First step ladies is to....NO TALKING IN THE RANKS PRIVATE!!!!NOW GET DOWN AND KNOCK OUT 20 PUSHUPS!!!!!!.......As I was saying....place the container under the right side of the Assault Bike.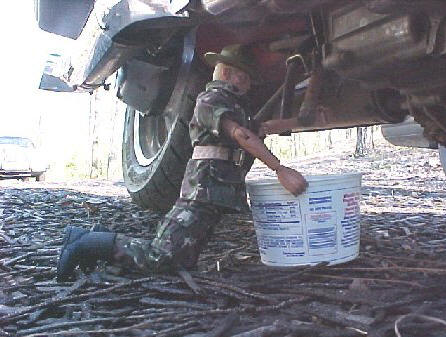 Locate the 3 hoses hanging down under the bike. Two will be black and one clear with a plug in the end and a clamp on it...this one is the Crankcase Breather Drain. With your fingers squeeze the tabs on the clamp together loosening the clamp and move it up the hose. Then with the cup under the hose remove the plug from the end and.....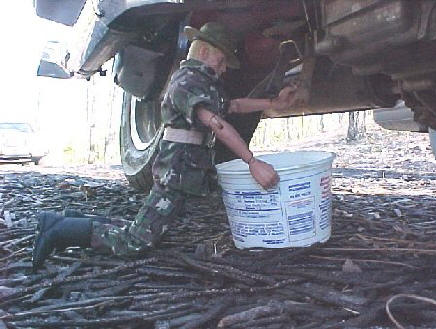 .........drain the nasty crud into the cup. Replace the plug and the clamp and you are through.
ValkyrieRiders.com Message Board ShopTalk Just Pics Valkyrie Hot Links