I don't believe any of us ever saw this man without a smile.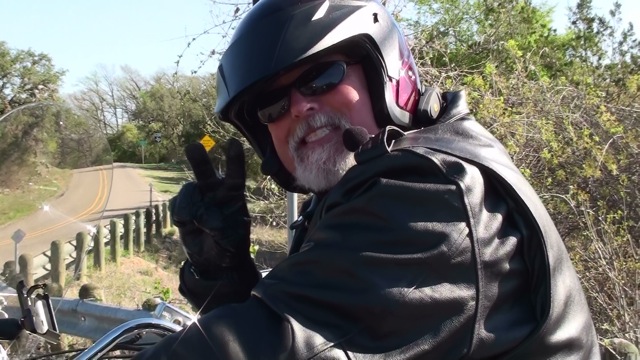 Patrick (Pat) Joseph Jamail (Laser Pat)
December 17, 1951-March 11, 2012
Our beloved brother and friend, Pat Jamail , passed away on Sunday, March 11, 2012. A native of Houston, Pat was a well-respected home builder and remodeler, and an active member of the Austin Homebuilders Association.

Pat was an adventurous soul and amongst his hobbies were playing and listening to live music and traveling cross country on his Honda Valkyrie motorcycle with his favorite gal Tx Deb.

He was preceded in death by his father and mother, George E. and Constance Fay Jamail and his beloved Great Dane Riley. He is survived by his loving family; Ronald and Sydney Jamail, Mark Jamail, Kimberley Jamail-Ewing, Donald Ewing, Stacey Jamail-Robinson, Carl Robinson, Emile and Lori Jamail, Michael Jamail and Christopher Van Winkle, great niece Genevieve Jamail, great nephew George E. Jamail and partner, friend and love Debbie Adams. He had many loving aunts, uncles and cousins. He will be missed by all.

A celebration of Patís life will be held Saturday, March 24th at the Lucky Star Ranch in Leander, 318 County Road 290 off HWY 2243. The service will be from 4 until 6. Please plan to come early and stay late and bring your stories of Pat to share.

In lieu of flowers, donations can be made to the American Cancer Society or a charity of your choice.
Welcome to the Texas Chapter of the Valkyrie Riders Cruiser Club (the VRCC).
Check out our calendar, join us for a ride, or a meeting, or hit the forum and propose your own. We are the Texas members of the National VRCC and both are open to any and all that have an interest in motorcycling and the Valkyrie in particular. Come on in! We welcome guests and the natives are friendly!