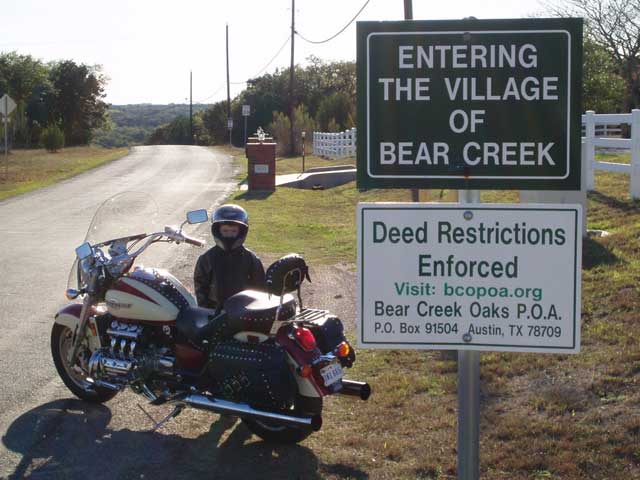 Valk Boy Jr. says, "These folks incorporated around 11yrs ago when the City of Austin was threatening to annex the area. They have a mayor, city councel, and city secretary, but no city hall. There is a Bear Creek, a Bear Creek Drive and two signs. It's located on Camp Ben McCullough Road (FM1826) just southwest of Austin.

The picture was taken at N. Madrone Trail and 1826 on February 22, 2009. The young man in the picture is my riding partner and son, Aidan, who is 8yrs old.

Happy Trails!
Okay guys and gals, submit your pictures and information. Get a picture of your Valkyrie in front of something with the city's name. Be creative! Be fun! Include a short bio and or city information, Valkyrie info/year/name and other stuff...