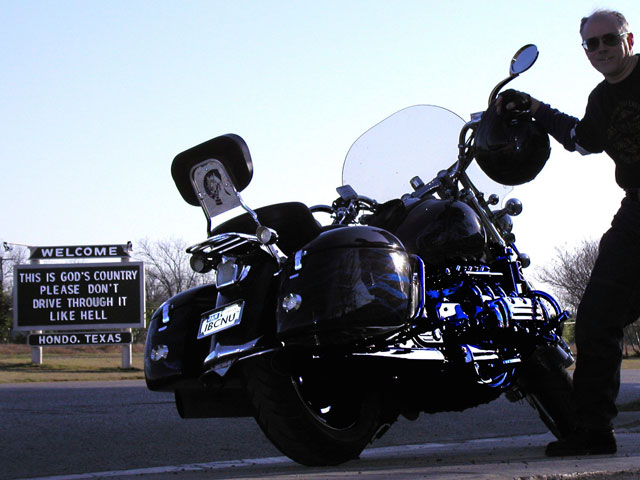 Brad Pender "Shaman" VRCC #21131 from Schertz, Texas grabs this outstanding sign.
Brad's ride? A 2003 1500CD STD "Falcohr"
"Frame, engine, drivetrain, & brakes are OEM pretty much everything else has been added, swapped out, painted, or replaced"
Okay guys and gals, submit your pictures and information. Get a picture of your Valkyrie in front of something with the city's name. Be creative! Be fun! Include a short bio and or city information, Valkyrie info/year/name and other stuff...