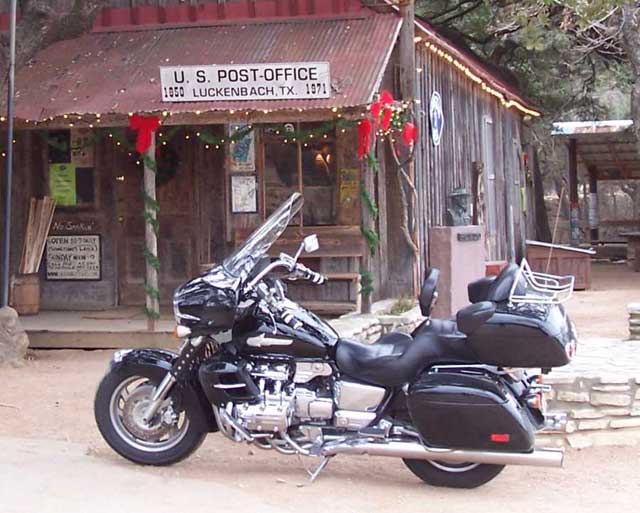 Raymond from extreme northern Texas (Andover, Kansas) took this picture of The Black Pearl, his 2000 Interstate, in Luckenbach, Texas on his Christmas break ride, 2005.
Says Raymond, "The focus of the ride was a route following the Rio Grande from Laredo to South Padre Island then up the coastline to Port Aransas."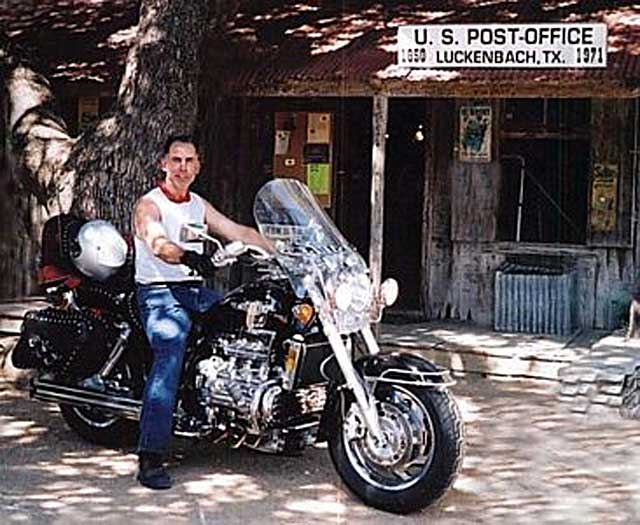 Jeff Latimer (Wanderer) a-wandering.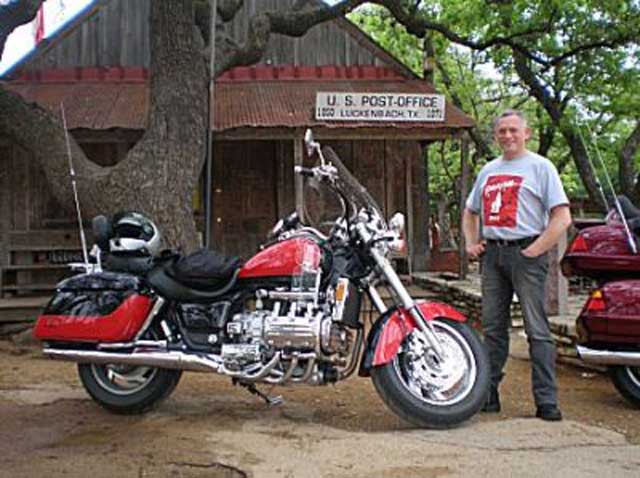 Mark Luketic (Dragonwise) from Boerne, San Antonio shot Dag Verpeide, a VRCC'r from Norway at Luckenbach.