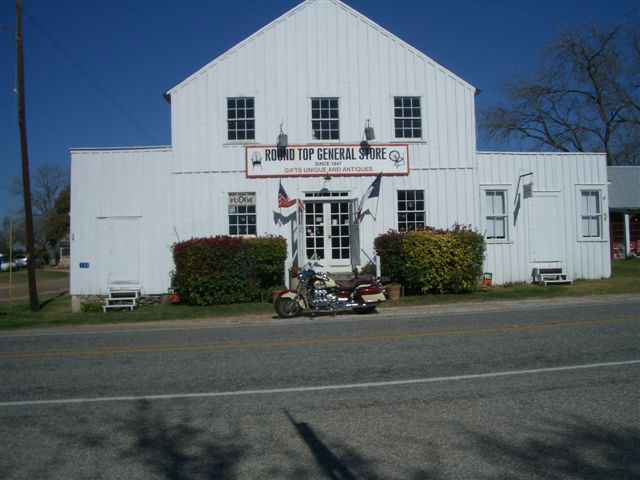 Mark Brinkley from San Marcos gets us Round Top on his 1998 Tourer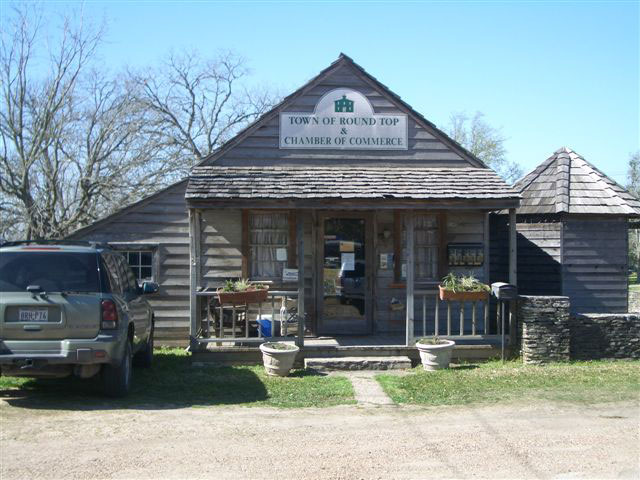 Round Top Texas Chartered in 1870 Population 77 Located in Northern Fayette County Round Top gets it name from "the house with the round top", located just north of the existing town. The House was an early stagecoach stop and many visitors passing through from Houston to Austin stayed there. Round Top is more recently known for its large Antique Fair that will begin April 2nd and run through the 5th. This will be their 40th annual fair. There always seems to be something happening in Round Top. I think a lot of the reason for this is the natural beauty of the rolling hills and country. I saw early signs of Spring as trees were blooming as well as a few Bluebonnets. Round Top seems to be a favorite hang out for bikers as well as I shared the road with several other riders along the way and when I stopped for pictures, there were many more walking around site seeing.
Okay guys and gals, submit your pictures and information. Get a picture of your Valkyrie in front of something with the city's name. Be creative! Be fun! Include a short bio and or city information, Valkyrie info/year/name and other stuff...